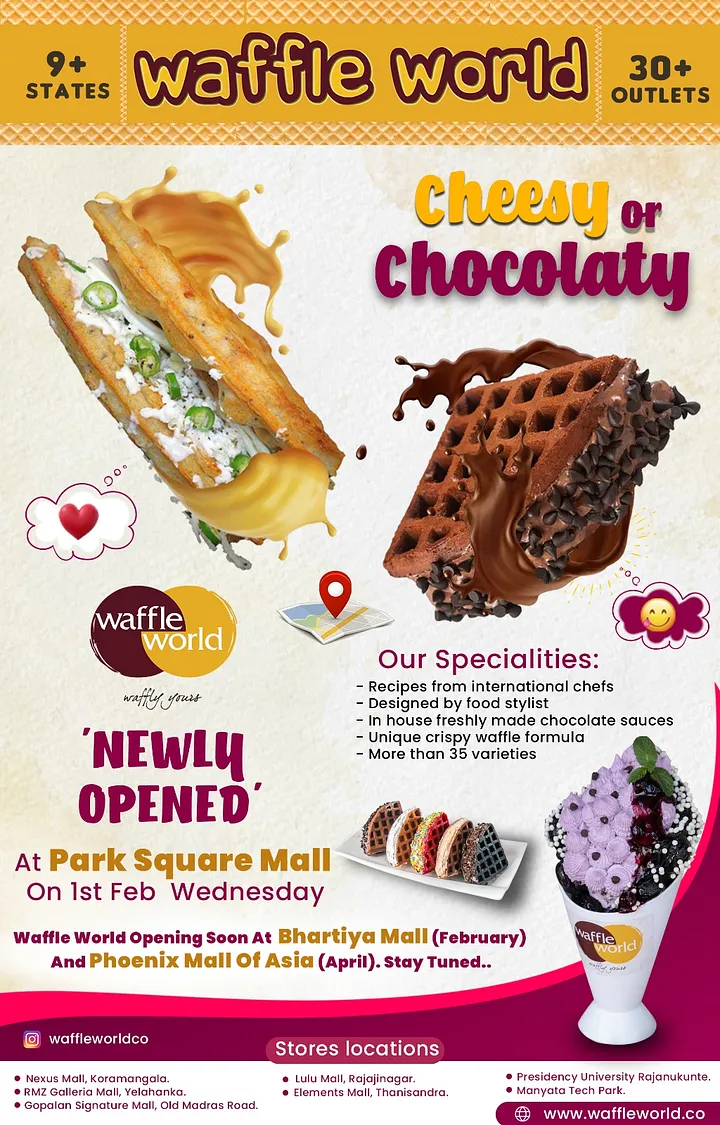 A moment to be joyous and cheerful, we are happy to share the best news of the year. We are launching two more outlets in February in Bengaluru. Bengaluru is where Waffle World enjoys the most coverage of malls to serve delicious waffles of all time. Plus, we are giving our first 500 customers a surprise. You can read about it in detail at the end of the article.
Why can't you miss our new launch?

We are coming to the mall next to you in the month of Love and Affection- February. We will open our new outlet in Park Square Mall the first week of February. The one Waffle that will cheer you up is Savory Waffle, and you must give it a try. We are happy to offer you a chance to be among the first 500 Lucky Customers eligible for the surprise.
In the mid of Feb, we'll be opening another happening outlet in Bhartiya Mall. The menu will include all the variety we have been offering till now and a chance for you to grab the delicious bite of a freshly prepared Waffle. Even if you are a snacker, we also have an option for you. And if you love authentic dessert Waffles, you must take advantage of our Belgian Waffle.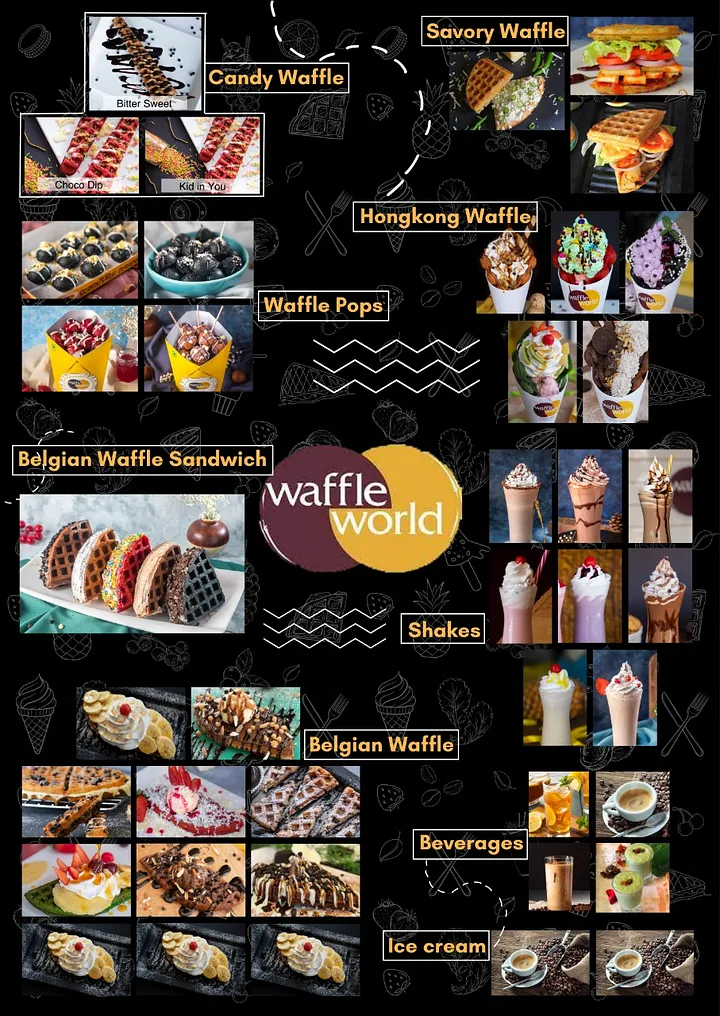 What makes Waffle World famous?

We offer more than 35 flavors of Waffles through more than 30 outlets in nine states of India. The concept is simple, and we are ready to take off for a launch to give every foodie a chance to eat our delicious snacks. Waffle world is a unique brand offering freshly prepared waffles with mouth-watering taste and picture-perfect presentation. And we are the creators of Savory Waffles including Cheese Chili Waffles, Spicy Paneer, Southwest Chipotle Paneer and Smoked cheese with Jalapeno, Achari Aloo Waffle. The innovation of Waffles as a snack is a feather in our cap.
What makes Waffle World the ultimate Snack Point?
Waffle World is the one place that offers you a place to find delicious desserts and snacks with the main ingredient of Waffles. Our identity is our base ingredient, and we are determined to offer our customers the crispiest, fresh, and most exemplary Waffles. Every outlet is a medium to give variety that can amaze you and surprise you simultaneously. We have culinary experts with worldwide experience. Plus, a team that is making it all possible for everyone. We aim to offer more outlets and more delicious options on our menu. Meet us this time and get your hands over the most delicious bite of Waffle you can ever have.
Surprise for 500 customers
A unique Free Waffle Campaign will be organized on the first day of our launch at our new outlets. The dates will be announced soon on our Instagram Page. The unique campaign allows the first 500 customers to try Delicious Waffle Platter's two-star dishes from Waffle World. A portion size of each having triple chocolate Belgian waffle and cheese chilly waffle. First, you should know how to participate; we have made it simpler. You need to follow our Instagram Official Page and Whatsapp "Hi" to a specific number. All the details will be made available on our Instagram Account. Please find the link and follow us for more updates.
Total Presence — 9 States
No. of Outlets — 35+
Website — https://waffleworld.co/
Facebook — https://m.facebook.com/100053519666302/?locale=en_GB
Instagram — https://www.instagram.com/waffleworldco/