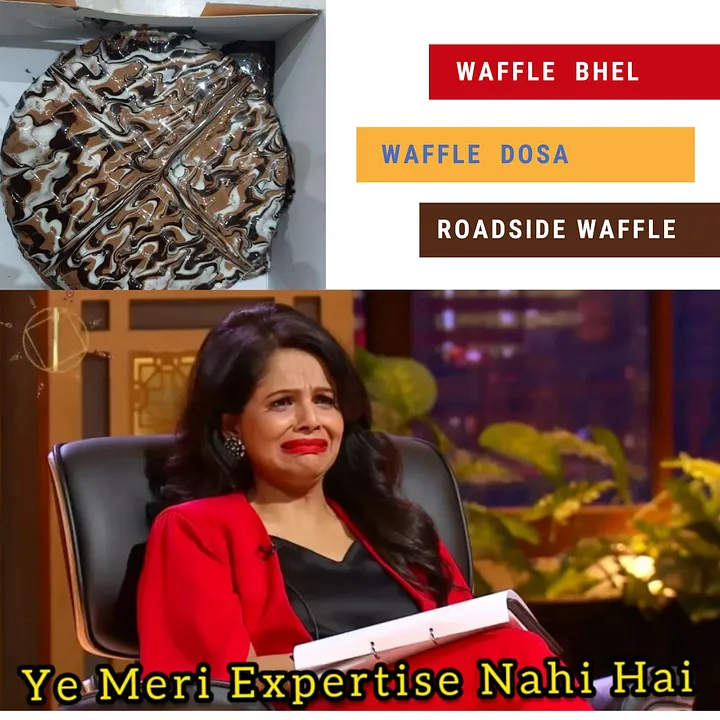 Waffle World- True Waffle Brand!
Fast food joints are not established overnight, but stalls and roadside shops are an overnight discovery. A random video can easily make anyone a local self-made chef. But only an accomplished chef can offer you authentic taste with the power of creativity. Waffle World is the brand that gives customers exactly what they need to eat when the name of the dish ordered is Waffle. We are no bluffers, and this is our expertise.
Common Way of Creating Waffles
The most common way isn't authentic, it is just a recipe seen or tried on the internet, and the ultimate source is a random food blogger. But, it is not the correct way of making a waffle. It is just a random mixture overloaded with chocolate. The correct formula for creating waffles is to prepare a batter with the right consistency and cook it for a defined time to achieve the right crispiness. The smell of a fresh, authentic waffle is a hundred times better than that available at roadside stalls. The process of creating road side stalls is unhygienic and not at all recommended to try.
What isn't our way of servicing?
We do not copy available online recipes; instead, we create our own. The usual scenario we have observed of copycats is initiated by imitating a random food blog and offering chocolate overloads with a combination of cookies and biscuits in the name of Waffle. Well, Yeh meri expertise nahi hai, if you insist, I can elaborate. The thing is simple: everyone loves chocolate, and when treated with Nutella or any similar dense chocolate option, you fall in love. But this is a bubble that will burst when you taste our waffles.
What is our expertise?
We are Waffle experts, offering our customers mouthwatering, perfectly crisp, and fresh Waffles. We have a combination in our recipes which have a defined percentage of chocolate or any other filling to help you enjoy Waffles without overpowering other ingredients. It's our expertise to offer you a wide variety of waffles. We are the creator of Waffle snacks, serving fantastically in Silicon Valley in India. Plus, we are now a part of events and celebrations by offering our stalls.
Why are we addressing this topic?
The answer is simple, and we want everyone to be aware of such scams. Do not fall for any trap. You can't just trust any other food blogger and go for a roadside stall to try out a waffle that is not even prepared with an authentic recipe. A true foodie needs to know people asking you to try out Waffle World's dishes are actual bloggers and have the knowledge to guide you about the best out of rest. Please do not wait anymore; grab a bite and thank us later.
Total Presence — 9 States
No. of Outlets — 35+
Website — https://waffleworld.co/
Facebook — https://m.facebook.com/100053519666302/?locale=en_GB
Instagram — https://www.instagram.com/waffleworldco/